It's the eternal battlefield in writing. Indie publishing versus traditional publishing. So which path is best for you and your book? And can you have the best of both worlds?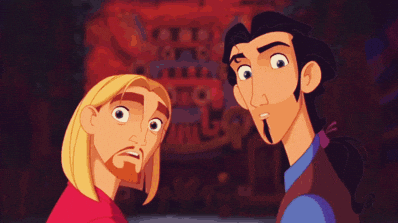 First off, we'll compare the short-and-sweet primary pros/cons of each, then go into a bit more detail.
Self-publishing Pros:
Independence and full creative control
Higher royalty rates
Setting your own deadlines
Self-publishing Cons:
Monetary investment for a professional product
Smaller distribution network
A lot of time spent on back-end things that aren't writing, such as formatting, hiring cover designers and editors, setting up ISBNs, and calculating price points
You'll have to hustle harder to stand out in the crowd
Traditional-publishing Pros:
No significant financial investment aside from what you choose to spend on marketing
Back-end aspects of the process like cover design are handled by others, leaving more time for focusing on writing and editing
An agent to help with the business/contract side of things
Traditional-publishing Cons:
Losing full creative control over things like cover design, layout, and final title
Subject to publisher's deadlines
Lower royalty rates after earning out an advance (if you earn out)
You will still need to do most of your own marketing
On Market Trends and Genre
One thing not mentioned above that's a huge consideration is your genre and the current market. Some smaller or more specific subgenres do exceptionally well in self-publishing, but may only find a traditional publishing home with a niche small press.
Traditional publishing does have trends that rise and fall and cycle back around again. Vampires had a big traditional boom in the late 00's, then burned out in traditional spaces. Though paranormal romance continued to sell well in indie-pub spaces, it's only now starting to cycle back around to traditional publishing again.
I have my own personal experience with these cycles, which was a large factor in my choice to self-publish Cambiare. I was shopping a faerie book in 2018, right after the A Court of Thorns and Roses frenzy, and in the middle of Holly Black's domination of the faerie subgenre with her Folk of the Air trilogy. Publishers are forward-looking, trying to predict what might be popular two or three years down the line, so they were already over fae books. Multiple agent MSWL's specifically excluded faeries.
However, there's a whole subset of readers who are always trash for swoony fae books (me, I'm talking about me), and self-publishing helped me get my book out to those readers. It also allowed me to hire my own cover illustrator and do the interior layout myself (I'm a graphic designer in my day job).
Chances are, if you're writing in an extremely niche subgenre like omegaverse romance, or if you're writing to a trend that's in a low point right now (sorry zombies, your time will come again), self-publishing or publishing directly with a small press may be your best option.
So which one is right for me?
Are you business-oriented, self-driven, and/or writing in a subgenre that's a bit more niche? Self-publishing may be the way to go. Do you thrive in a team environment, are uneasy about all the back-end business side of things, or have a book with wide commercial appeal? Traditional publishing might be your speed.
Or… Have your cake and eat it too.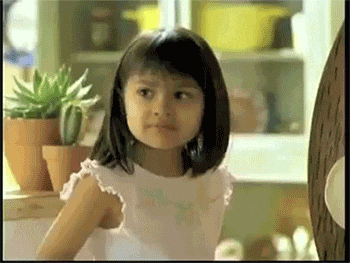 The good news: if you write some books that are a better fit for self-pub but also write novels that have wider traditional appeal, there's a third path: The Hybrid Author.
These authors publish in both indie and traditional venues, depending on the project. They may have a paranormal romance series they self-publish, while writing commercial thrillers with a traditional publisher. Some have different pen names, while others release everything under the same name.
A growing number of literary agents are representing these hybrid authors, and self-publishing a book doesn't necessarily harm your chances at querying a new one. I'm currently querying a standalone manuscript while proceeding with self-publishing steps on the Cambiare sequel.
That being said, you should query a different project than the one you self-publish, unless the indie book was a wild, breakout success. (We're talking Fifty Shades sales numbers here). Generally, agents will want to represent a new, unpublished project.
So if I'm happy with my self-publishing experience on Cambiare, why am I now seeking traditional representation?
I love having full control over Cambiare. But I'm going to be completely frank. I'd rather spend more time writing and promoting, and less time doing all of the back-end bits. Ebook formatting, calculating price points and royalties, organizing and hiring freelancers, typing in all of the ISBN data, sorting out which distribution channels to use.
I'll continue to do those things for the Cambiare series, but for my other projects, I'd love to be able to focus more closely on the story and on marketing. If I could outsource some of the other parts of the process to a traditional team, I can create more content and get more stories out into the world.
Fingers crossed on my query journey, and we'll see where this takes me.
How about you? Are you going self-published, traditionally-published, or hybrid? Sound off in the comments below!