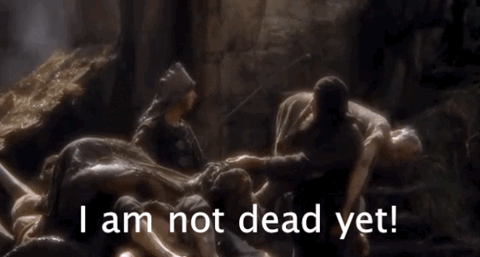 Well, hello there.
I thought it might be time for a bit of a status update. This blog has been quiet for a while, and I've been a wee bit less active on Twitter as well. I'm still around, but my participation in community events has flagged a little.
So where have I been?
Long story short, I've been writing. A lot. (And revising!)
Last spring, I had a new idea. One of those untold stories that just haunts your thoughts 24/7. Within a few days of sparking, it had ballooned into a fascination, an obsession with these new characters and plot. I called it Project Autumn, for the fall concept and setting.
At the time, I was also busy wrangling beta reads and revisions on my 2018 NaNoWriMo project We Are Monstrous, the weird little gothic-horror fairy tale that I'm still poking at. I was also in the weeds of pre-book-launch chaos for Cambiare. So it was slow going with the first draft of Project Autumn, but the story haunted me. It had to be told.
So I wrote it. Then I poked too many holes in it, threw the whole thing out, and rewrote it from the ground up. I couldn't stop working on it. I was possessed. I had to finish this novel.
Last week, I finished the rewrite. This week, I'm wrapping up my general cleanup before sending it off to critique partners.
It feels like I'm just coming up for air after being underwater, or waking up from a very long sleep. But I'm so proud of this story. I think it's the prettiest thing I've ever written, and I'm excited to revise it. I'm even looking forward to diving back into the query trenches soon, if you can believe that!
I will also be reviving this blog from the dead, and I'm starting to find my footing with Twitter hashtags and reconnecting with the community.
It's good to be back!